Tire Alignment in Rock Hill, SC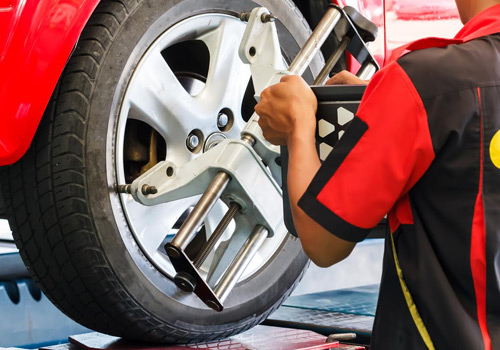 Tire alignment, or wheel alignment, helps the tires on your vehicle perform properly and helps them last longer. It also improves handling and keeps your vehicle from pulling in one direction or vibrating while driving.
What is Tire Alignment?
Alignment is an adjustment to your vehicle's suspension. Suspension connects a vehicle to its wheels. Wheel alignment actually refers to adjusting the angles of the tires and how they make contact with the road.
You Need Tire Alignment If:
Uneven tread wear
Vehicle pulling to the left or right
Your steering wheel is off center when driving straight
Steering wheel vibration
If you've noticed one or more of the indicators above, you should have your wheel alignment checked immediately.