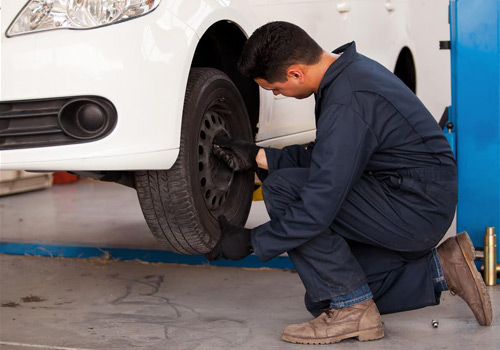 Tires are always in contact with the road which results in friction. Friction effects vehicle tires. By ignoring recommended tire rotation schedules, tires can wear unevenly over time. That is why it is important to hire certified mechanics with the knowledge, skill, and equipment to perform this service correctly.
Allowing tires to wear out unevenly leads to expensive tire replacement down the road. For vehicle owners who want to extend the life of their tires and save on related expenses, investing in regular tire rotation in Rock Hill, SC is a good idea. In fact, professional tire rotation also results in better vehicle handling and increased gas mileage. This maintenance service can also help save quite a bit of money over the long-term.
When tire rotation is done right and regularly, tires wear out evenly which helps them last longer. Due to factors such as terrain and temperature, tires have higher tendencies to wear unevenly. In order to prevent the problems that come with uneven wear, performing regular tire rotation is important. This vehicle service will help balance out the wear on your tires by moving the front tires to the back and vice versa. In the case of front-wheel drive vehicles where the burden on the front tires is increased, tire rotation is highly recommended. Front tires are swapped with the rear tires keeping the owner from buying replacement for the front tires too soon.
To find out more about recommended tire rotation and other automotive repair and maintenance services, contact Complete Auto Care in Rock Hill, SC.