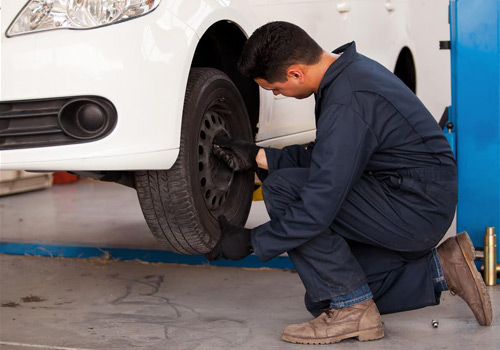 Tires are in constant contact with the road, causing them to wear out over extended use. Unfortunately they do not wear out evenly, adding additional wear and tear to the car and affecting gas mileage. It is normal for front tires to wear on the outside edges first before the rear tires. That is why there is recommended tire rotation for all vehicles.
Tire rotation in Rock Hill, SC ensures that the life of the tires is prolonged, costing less in the long run. This maintenance service is affordable and can keep vehicle owners from spending more, sooner for new tires. This is because with regular tire rotation the tires wear evenly. And, we all know how expensive replacing the tires can be.
Regular tire rotation can be done by the automotive maintenance experts at Complete Auto Care who have the knowledge, skills, and equipment to help all vehicle owners with their automotive needs. Recommended tire rotation helps extend the life of the tires and improves the vehicle performance and gas mileage.
To find out more about recommended tire rotation and other automotive repair and maintenance services, contact Complete Auto Care in Rock Hill, SC.