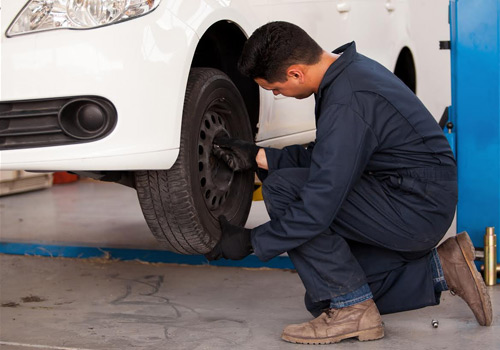 Some automotive maintenance can be done by vehicle owners. But often, it is important to seek the advice of a professional auto mechanic. For instance, consulting an automotive maintenance expert who can anticipate, prevent, and fix issues related to your vehicle can extend the life of the auto and its components.
Tire rotation in Rock Hill, SC is one of those auto maintenance services that should be performed regularly by your mechanic. Rotating the tires as part of the vehicle maintenance has many benefits. Each tire wears unevenly. The tires on the front axle wear differently than those on the rear axle. This can promote road noise and vibrations. These vibrations are most often noticed in the steering wheel. By taking the vehicle to an auto shop for tire rotation, the amount of tread wear on all the four tires can be maintained and the tire noise and vibration is reduced. Th is very helpful in prolonging the life of all the tires and also allows the vehicle to run more smoothly for a more comfortable ride.
Regular automotive maintenance is crucial to ensure that a vehicle runs at its peak. Through recommended tire rotation, other problems can be detected at the early stages while the mechanic has the vehicle on the lifts. Most importantly, with regular visits to auto mechanics, owners will be equipped with the best knowledge and resources regarding how to take care of their vehicle.
To find out more about the recommended tire rotation and other automotive repair and maintenance services, contact Complete Auto Care in Rock Hill, SC.
Trackbacks (0)
|
Permalink
|
|